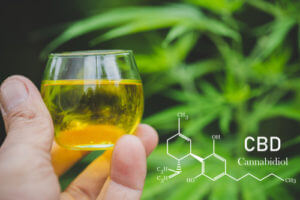 Tetrahydrocannabinol and cannabidiol are the two most active compounds in industrial hemp. Both these phytocannabinoids have different effects, and taking these together contributes to the so-called entourage effect. This is an extremely beneficial effect from a health perspective, so some individuals use low THC CBD products to get these benefits. However, there are some situations where you may not want to take in tetrahydrocannabinol to your body. Find out those scenarios which justify one's decision to not use a CBD item with THC.
Because You Want To Avoid THC's Mind-Altering Effect
Tetrahydrocannabinol has a psychoactive effect, which could be stronger than it is if one ingests it in high dosages. Some individuals just do not fancy the idea of being out of touch with reality. In high doses, this is precisely the mental state that THC can leave you in.
Because You Wish To Concentrate On Work
Some individuals can perform at the usual or expected standard or even above par when they are in a mentally 'high' state. However, almost every person performs below par when in this state of mind. If the latter situation applies to you, you might wish to use a THC-free product before work starts. For your information, this item will be categorized as 'CBD isolate' or 'broad-spectrum CBD' in the market.
Because You Should Appear For A Substance Screening Procedure
When you apply for a job, that company is most likely to take you through a drug test. For an uninitiated, this test is done to know whether one has used any substance or drug before they appear for it. People having a history of an offense are also likely to come across court-commissioned substance screening when they are on parole.
Almost every drug test looks for tetrahydrocannabinol content in the body, but it is wise to avoid ingesting most other phytocannabinoids on the days leading up to it. Low THC CBD products may also have small amounts of other phytocannabinoids, such as cannabigerol, which possibly results in a failed drug test.
Because Only Cannabidiol Can Treat Your Health Issue
Cannabidiol is the lone phytocannabinoid useable to treat certain symptoms. For instance, in the event of intestinal contractions being your only health concern, the body might not need other phytocannabinoids. In this case, it would be a more cost-effective move to spend money on a CBD isolate product instead of a full-spectrum-type item with THC and CBD in it.