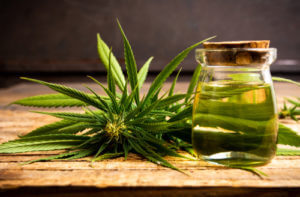 Researchers in Australia poll pharmacists to know the attitude towards, educational level about, and experiences with low-dose cannabidiol and prescription cannabis. Pharmacist Zeeta Bawa, who is part of the project Lambert Initiative, has already launched that survey about cannabis and CBD in Australia with some other organizations' support.
Cannabidiol is not an intoxicating cannabis component. There is evidence that supports cannabidiol's use as a treatment option for epilepsy, insomnia, anxiety, and pain. Those are some of the possible reasons to buy CBD oil in Australia as well.
Cannabidiol is approved in the form of a drug for some rare forms of epilepsy found in kids at high dosages. The TGA recently allowed supplying goods with 150 milligrams of CBD per day through a pharmacist with no prescription.
The trade of CBD goods is approved, but any product is yet to be registered for the distribution process in Australia.
Pharmacists throughout the nation should complete the short online survey. The good thing is that it is designed in such a way that allows filling it out in about 10 minutes. It will look at the knowledge and attitudes of pharmacists regarding CBD goods and medicinal cannabis, as well as assess their training requirements in this particular area.
With the expected arrival of OTC CBD items, pharmacists will control patients' access to some forms of medical cannabis goods. Therefore, it is easy to see why Australia's health organizations know the importance of checking whether those pharmacists are up to the task.
It was in February 2021 that the government legalized low-dose and OTC CBD products after the TGA down-scheduled cannabidiol to make it a pharmacist-only drug. Last December, it announced the move after a review indicated that CBD's known adverse effects at low dosages were not severe.
Cannabidiol's legality in Australia today is a lot unlike the same in other nations, such as the United States of America and the United Kingdom. The US does not federally approve it, but some states allow buying specific forms of CBD items. The UK's law only allows selling cannabidiol oil in the form of a dietary supplement. That is to say, you cannot find it as a form of medicine in that country.
Australia's approval is one thing, but it is more essential to prove that cannabidiol is both safe and effective for brands to get it to the market. For that, the need of the hour is a clinical trial or two, not just a survey.