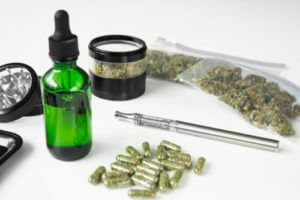 Before arriving at a decision about a CBD product type or brand, one has to consider multiple factors including the bioavailability of its intake method and time taken for the CBD in it to kick in. CBD vapes are growing in popularity due to their faster effects and high bioavailability.
Vaping requires vaporizers that heats up the CBD vape oil leading to the production of vapors that are then inhaled by the user. Vape pens are portable vaporizers that can be carried easily when you travel and do not require much expertise to use it.
Here are some of the crucial factors should be considered while choosing vaporizers.
Temperature Control
The temperature at which the e-liquid is heated inside the vaporizer is one of the most important considerations while choosing a vape pen. Some vaporizers clearly mention the temperature at which they heat the e-liquid while some lack transparency and do not mention these details.
It is recommended that you choose a small vape pen that does not heat the e-liquid to higher than 160 degrees to ensure that CBD doesn't burn.
Size
Vaporizers come in different shapes and sizes ranging from small pen-style vaporizers to bulky box mod vaporizers. Depending on whether you plan to use the vaporizer while at home or when you are out, you may decide its size.
If you plan to use it while you are away from home, choosing small portable vaporizers is the best idea. If you have planned to use the vaporizer only while you are at home, going for bulkier options is fine.
Battery Life
Vaporizers are powered by batteries that have varying lives. Some batteries last for some hours while others may drain out in a shorter time period. Most of the vaporizers will list their average battery lives helping the buyer in the selection process. While you shop for a CBD vaporizer, look for one that has long battery life.
The time taken for the battery to recharge after it dies is an important factor that influences the vaporizer selection. Some vaporizers take a few hours to recharge while some can be recharged in less than thirty minutes. It is always better to pick vaporizers that recharge within shorter time periods.
Better the quality of the vaping instrument better will be the quality of your CBD experience, which is why it is highly recommended that you pick the best vaporizer.