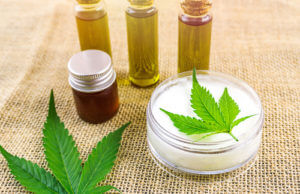 Cannabidiol (CBD) is known for the wide range of health-promoting properties it carries. Researchers are exploring different health benefits this natural compound has. It is found that CBD has antibacterial properties that make it a great aid for controlling various problems caused by bacterial infections. This compound is even found to be useful for fighting superbugs that are resistant to other antibiotics. Researchers are conducting more studies about the antibacterial properties of CBD for knowing its potential to be used as a cure for bacterial infections.
However, the studies in this field are still limited. But researchers believe that this compound can create an effect similar to other antibiotics in controlling bacterial infections. Hence, we analyze the effectiveness of CBD for infections and how it can help to kill bacteria. This can be useful for you to get an idea about the antibacterial properties of CBD.
How CBD Can Help To Kill Bacteria?
A lot of studies and research is still needed in this field to find out how CBD helps to kill bacteria including superbugs that are resistant to antibiotics. Some researchers who looked into the antibacterial properties of CBD suggest that this compound might be able to break the outer membrane of the bacteria that makes them resistant to other antibiotic drugs.
By breaking the outer membrane, CBD can make the bacteria leaky, thereby eventually killing it. However, the studies are still in their early stages to know if CBD creates any other effects to control bacteria.
The research also found that the bacteria are not able to create any resistance to CBD even though they can be resistant to other antibiotics. CBD can interrupt the formation of biofilm that helps bacteria to attach to their host and survive. This biofilm plays a great role in bacterial infection and various problems caused by it. But bacteria won't be able to create this biofilm in the presence of CBD, which makes this compound a potent cure for bacterial infections.
You can also use CBD for allergies that are caused by bacteria and other pathogens. It is found to be a great cure for skin infections and allergies. People are now using CBD topicals for controlling the infections present in their skin. Also, consuming this compound internally can help to protect your body from the attack of pathogens that can cause various diseases.
So by using CBD for infections, you will be able to effectively control various problems associated with them. Hence, CBD is being recognized as a potent antibiotic and superbug killer.