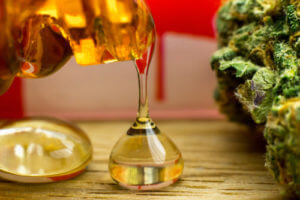 The most important point that you should be aware of when consuming cannabidiol (CBD ) products for your ailments is to administer the right dosage that is suitable for you. This ensures that you get the maximum relief from your ailment or discomfort. CBD is popular among consumers due to its lack of psychotropic effects and side effects. One of the latest methods in CBD use is microdosing CBD to experience the effects that last the entire day. In this article, we will discuss microdosing full-spectrum CBD and CBD isolate.
Full-Spectrum CBD And CBD Isolate
Full spectrum CBD products like oils contain all the cannabinoids naturally found in the hemp plant and this includes THC. Using full spectrum CBD products offer the entourage effect. This enhances the therapeutic effect of all the individual cannabinoids found in the product and thereby making it more effective. CBD isolate, also known as pure CBD is 99% pure cannabidiol and is usually available in the form of white crystalline powder. It does not have the entourage effect and is suitable for those who want to experience the effects of CBD alone.
What Is Microdosing?
Microdosing is a method where you split daily CBD dose into multiple smaller doses and consume at different times of the day. This helps to maintain constant CBD levels in the body and thereby the effects last for the entire day. The other advantage is that it helps to avoid the side effects of CBD, if any.
What Are The Benefits Of Microdosing Cannabidiol (CBD)?
Microdosing CBD is especially useful for those who are suffering from chronic issues like pain due to arthritis and such similar conditions. Likewise, it is beneficial for those who are using it to treat ailments like anxiety, it helps them to stay calm and remain in a good mood. This is especially useful for working class.
Micronising Full-Spectrum CBD And CBD Isolate
The most obvious benefit of microdosing full-spectrum CBD and CBD isolate is that the chances of side effects from overdosing are negligible as you are not consuming the full dose in a single go. This is the preferred method for CBD therapy and the choice of extract used depends on personal preference. In the case of full-spectrum CBD, the entourage effect lasts longer, giving maximum effects. Besides, it helps to avoid the effects of THC if you are consuming a higher daily dose. So, it is the ideal technique to dose full-spectrum cannabidiol products.
We can colcude that microdosing CBD is considered the ideal way to consume CBD for medical purposes. See other articles on dosage for CBD here!