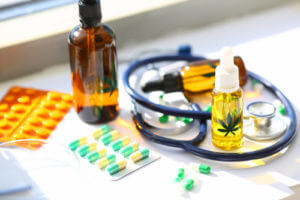 One of the most common forms of pain that occur due to damage to the body, especially the nerves is neuropathy. It is, without doubt, one of the most painful sensations that a human can possibly experience, that too on a daily basis. Neuropathy can be split into two forms, which are-diabetic and peripheral. The latter, which is peripheral, is caused by injury or damage to the nervous system as a result of trauma. Diabetic neuropathy is caused by damage to the nerves as a result of high blood sugar levels. What this ends up doing is that the brain gets confused and starts to send pain signals…for no reason whatsoever.
Patients experience pain as a tingling or numbness feeling that slowly morphs into a shooting or burning pain. The situation elevates to more pain endured by the patients if nothing is done about it. What is saddening is that this ailment is mostly chronic and the treatment options that are available to the patients are far and few. Most of the time, the pain is numbed out using over-the-counter painkillers, such as aspirin and ibuprofen-these are addictive and increase the risk of strokes and heart attacks. Patients and researchers are constantly on the lookout for a herbal alternative that can substitute the traditional medication and they may have found an answer.
CBD Against Neuropathy
Cannabidiol is a phytocannabinoid that is found in the cannabis sativa, or hemp plant. CBD is extremely potent in helping reduce inflammation and helps phenomenally in controlling pain. CBD does so by reacting with the body's endocannabinoid system (ECS) which is responsible for controlling the pain, mood, behavior, appetite and several other key functions. CBD interacts with receptor sites on the ECS, namely the CB1 and CB2 receptors that reduce the pain impulses. CBD also actively binds to the COX-2 enzyme that is known to produce inflammation and swelling in the body.
Apart from the obvious pain-relieving and anti-inflammatory effects of CBD, other CBD health benefits in helping neuropathy patients include soothing stress and promoting sleep. Due to the constant pain, patients are often unable to sleep well which causes a disruption in their otherwise normal bodily functions. If left unchecked, this could evolve to insomnia. Natural CBD oil is highly sleep-inducing and allows the user to slip into deep sleep cycle; they will wake up completely refreshed in the morning.