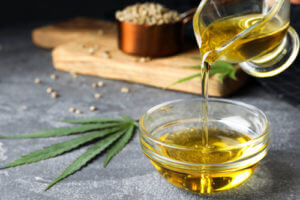 The CBD industry has been expanding at a surprising pace in recent years. The US Farm Bill (2018) and many studies supporting the positive effects of CBD are some of the reasons behind this rapid growth.
In this article, we cover some of the mistakes you should never make when buying CBD. This guide will be especially useful for new CBD users.
Buying A CBD Product Without Checking Its Source
If you think that CBD sourced from any hemp plants will give you the results you expect, you are wrong. CBD products sourced from different hemp plants do not have the same quality.
Hemp is a "bioaccumulator" that tends to absorb all of the soil contents. That means, all the toxic chemicals and metals present in its growing soil will be absorbed by hemp, and that is going to dampen the quality of the CBD products derived from that crop.
Do not make the mistake of buying a random CBD product without checking its source. It is advisable to go for organically grown hemp cultivated in reputed hemp farms in countries where strict regulations exist to ensure the quality of hemp crops.
Overlooking The Relevance Of Other Ingredients 
A CBD product will contain many ingredients other than CBD. Your discretion should not be limited to investigating the quality of CBD and its source plant. Every ingredient in the cannabidiol product is going to affect your CBD experience and you cannot take any chances here.
Find out if the ingredients other than CBD are organic or not and also see if the flavors and dyes used are produced organically. Also, check if the product has added sugars.
Choosing Low Price Over Quality 
The CBD market is flooded with CBD products. Hundreds of new products are being launched every day. It is not that rare to see CBD buyers go for cheap products in the hope that they will still get a decent CBD experience. But the truth is that the whole making process of a CBD product starting from hemp cultivation to final packaging is expensive. The price of the final CBD product will be influenced by the making costs and that is why it is not reasonable to expect CBD to be available at cheap rates.
If you are offered CBD at a price that seems too good to be true, do not get tricked into buying that. Always remember, quality comes with its price.
Avoiding the aforementioned mistakes when buying CBD will ensure that your CBD experience is satisfying.