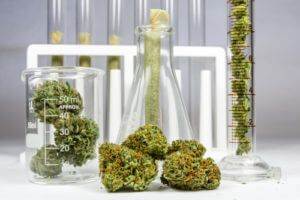 The legalization of hemp CBD by the Farm Bill has opened the doors for CBD products into a market that predicts exponential growth. CBD products are currently making a revolution in the markets, and the product has very high growth potential. The medicinal applications and its potential use as a daily health supplement have attracted the attention of a bigger part of the population.
The farm bill has legalized CBD products obtained from the hemp plant, which is a member of the cannabis family. The bill has made it clear that the source hemp plant should be the exclusive source of the CBD product, and the product has to contain less than 0.3 % THC, which is an intoxicating chemical compound. The hemp plant was traditionally cultivated for its nutrient-rich grain, as well as its fiber.
Now that hemp CBD is made legal, and there is a healthy market available for it, more people have begun opting for hemp cultivation.
What Are the Appropriate Growing Conditions for Hemp?
You do not have to be that choosy when it comes to selecting the soil for cultivating hemp plants because they can survive in almost all habitats. Few exceptions like extreme desert habitats and high mountains exist. It is not mere survival, but healthy growth that is required, and warm places with adequately drained soils rich in organic content is the ideal soil condition for growing hemp.
Avoid lands in areas that receive high amounts of rainfall, like the soils of such places will be saturated. Weed pressure can be detrimental to hemp growth, so avoid places where the weed pressure is high and the soils are fertile.
Make sure that the soil has its mineral contents balanced without deficit and excess.
120 days is the crop cycle duration of the hemp plant and the growing conditions should be kept consistent during the crop cycle.
Sowing
Sowing the seeds directly on the soil is preferred to planting them in pots and transplanting them afterward. Sow seeds closer to each other without increasing the gap between two seeds by more than 4 inches. Select depth between ½ and ¾ inches to plant the seeds.
Taking Care of the Hemp Crops
Make sure to provide sufficient irrigation to the plants especially in the first six weeks. In the earlier days, the plants are more sensitive to dry conditions.
Use of Pesticides
Hemp plants have inherent pest and disease resistance and so the use of pesticides is not necessary. Outgrowing the surrounding weeds is the general growth pattern of hemp plants and so the use of weedicide is not mandatory in hemp cultivation. These features make it a potential crop that can be successfully cultivated employing organic farming methods.