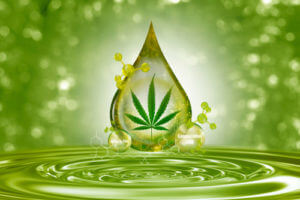 Cannabidiol (CBD) products are used for treating the symptoms of a wide variety of common day ailments, and as a result, their market is growing rapidly. They are used as supplements, herbal remedies, and as alternatives to pharmaceutical pain killers due to the therapeutic and medical effects of cannabidiol. The other major reason for its popularity is due to its availability in different forms like pills, capsules, topical products, and so on. Besides, their effectiveness depends on the bioavailability, and this is determined by the excipients used for making them. Read on to know more about excipients used for making CBD products.
Understanding Cannabidiol (CBD)
Cannabidiol is one of the more than 400 cannabinoids found in hemp and marijuana plants. Legally available CBD products in the country are made from hemp plant strains that have less than 0.3% of the psychotropic THC. Besides, their effectiveness depends on the bioavailability of CBD. CBD benefits are due to its positive effect on the endocannabinoid system (ECS). It offers benefits by interacting with the receptors CB1 and CB2 of the endocannabinoid. Moreover, it is used for medical purposes like reducing the severity and frequency of seizures in epilepsy, symptoms of neurodegenerative diseases like Alzheimer's, etc.
CBD Bioavailability
CBD bioavailability is the amount of cannabidiol available in the bloodstream after consuming products made using it. Natural CBD is an oil-soluble compound, and mixing it with oils or lipid-rich liquids increases its bioavailability. The main factors that determine the bioavailability of any cannabidiol product are the method of extraction, method of delivery, manufacturing consistency, and the choice of excipient. Of all the methods, oral consumption of CBD has the lowest bioavailability, i.e. 6%, and this is mainly due to the first-pass metabolism in the liver. So, manufacturers use carrier oils like MCT oils to increase absorption. Besides, microemulsions increase the rate of its absorption by 50%.
Excipients Used For Making CBD Oral Products
Excipients are binders and fillers used for making pills, and they play a crucial role in their effectiveness. The excipient used for making CBD oral products must increase its bioavailability, and thereby its systemic exposure. For example, in capsules, chamomile to melatonin powders are used as excipients. Pharmaceutical grade excipients like nanoemulsions help to overcome CBD's hydrophobic nature to increase its bioavailability. This is because it increases the surface area so that cannabidiol is more easily absorbed in the intestines. When it comes to CBD topical products, lipid-based excipients are used to improve their effectiveness.
The effectiveness of cannabidiol (CBD) products depends on the degree to which the excipients used in their formulation increases CBD's bioavailability. So, when buying cannabidiol products, you must check this on the product's ingredient list. Interested in making your own CBD oil? See our blog on making DIY CBD oil.