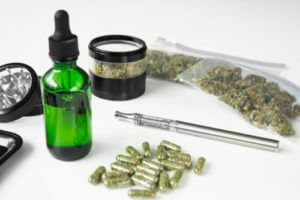 There are different CBD medical uses because of its multiple health benefits, and this is increasing due to the growing confidence among its consumers. Moreover, it is included as a major ingredient in many health and wellness products by manufacturers as a result of increasing acceptance among the general population. The most popular cannabidiol product is CBD oil and it is used for treating a variety of ailments. It is also useful in the treatment of shingles and the pain associated with it. So, how is CBD oil useful in the treatment of shingles?
What Is Shingles?
Many of us experience chickenpox in our childhood caused by the virus varicella-zoster, its symptoms are itchy rashes and pustules. Besides, it is a highly contagious disease and once you are infected, you will develop immunity for a lifetime. But, the virus remains in your body in an inactivated state in the nerve cells and in some people, becomes activated at a later stage resulting in the condition of shingles.
Shingles is a painful condition that has no effective treatment and affects about 1 million US adults every year. Most of the treatments focus on reducing the pain and people are looking into natural ways for managing the condition. So, CBD oil and shingles go hand in hand because of cannabidiol's analgesic effect, it is effective in treating both neuropathic and nociceptive pains.
Some of the complications of this disease are post-herpetic neuralgia where the pain in the area of rashes continues even after it has healed. This is due to nerve damage in the area which can affect sleeping and cause depression due to chronic pain. If it develops in the area around the eye, it can cause infection and blindness. It can also cause skin infection if the blisters in the area of rashes break open resulting in bacterial infection.
CBD Oil And Shingles
CBD oil products for shingles are available in the form of gummies, pills, salves, topical creams, and oils. Due to CBD's effect on the cannabinoid receptors CB1 and CB2 of the endocannabinoid system (ECS), it is effective in managing pain. Besides, it positively activates vanilloid receptors that are responsible for pain perception and also helps in reducing pain. Moreover, studies have shown that CBD is effective in treating neuropathic pain i.e. post-herpetic neuralgia, which is the main form in the case of shingles. Creams can be used to treat shingle rashes due to their antibiotic and anti-inflammatory effects.
On a final note, for individuals suffering from shingle outbreaks, CBD oil is a good option to treat the pain and rashes because it has no side effects. Read this blog to learn more about the effects of CBD on shingles.