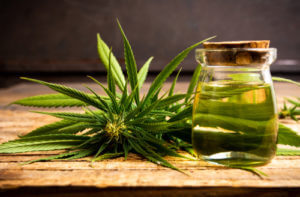 Of the many forms of consuming CBD, inhaling cannabidiol vapors through methods such as vaping and dabbing are more popular. This is because of their quick onset and higher bioavailability. There are different types of CBD concentrate vape products such as wax, budder, shatter and live resin. Among these CBD resin or live resin has better flavors and aromas than the rest as they capture the complete fragrances of the live hemp plant. This article will shed light on the CBD concentrate, live resin. Read on to know more about CBD live resin.
What Is CBD Live Resin?
They are a type of concentrate like budder or wax that has a higher concentration of terpenes. This is because it is extracted from a flash-frozen hemp plant that has all the terpenes and cannabinoids remaining intact. Moreover, the live resin is processed without decarboxylating the plant first and hence it accurately retains the terpene profile of the living plant. Therefore, it has better aromas, flavors, and improved medical benefits than other forms of concentrate.
How Is CBD Live Resin Made?
After the live hemp plant is cut, it is frozen really quick i.e. flash freezing, this is because once cut it begins to lose terpenes immediately. For example, normally processed plant materials that are cured and dried have 60% fewer terpenes than frozen plants. After this, in a closed-loop extractor, a solvent such as butane under high pressure and frozen down to cryogenic temperature is passed through the fresh frozen plant matter.
The butane captures all the cannabinoids along with terpenes out of the plant and this mixture of liquid butane is passed through a dewax chamber. Here all the fats, lipids, waxes are removed and finally pass through a collection chamber where it is heated to boil off butane. Therefore, the final product is a concentrated oil with CBD, THC, other cannabinoids, and different kinds of terpenes.
How Are They Different From Other Concentrates?
The main difference is that they have higher amounts of terpenes as much as 5 times more in weight. Because of the cold extraction method used the yield is lesser than other methods,
Different Types Of CBD Live Resins
Live resins are different from each other in their viscosity and terpene profile. To explain it in detail, different strains of hemp plants have different terpene profiles in the live plant. Now, live resins with different types of viscosities are jelly, shatter, butter and sap.
So, if you want to experience the complete benefits of CBD or rapid relief CBD along with the entourage effect and enjoy the flavors then the ideal product for vaping is live resins.