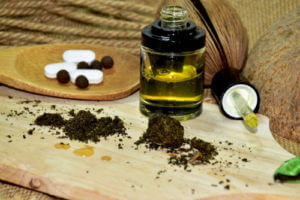 CBD has become the most popular cannabinoid compound in the world. The main reason for its popularity is the therapeutic properties it possesses. Many studies have found that CBD could be an effective alternative treatment for many health disorders that affect the human body.
Several people are wondering whether they can use CBD oil for reducing their high blood pressure. Many clinical evidence shows that it is possible to reduce blood pressure with CBD.
Let's take a look at how CBD helps in reducing high blood pressure.
Hypertension
Hypertension, or high blood pressure, is one of the most common heart problems seen in adults. Around 66 % of adults over the age of 60 are suffering from high blood pressure. The blood pressure is a measurable vital sign that can be observed in all humans. It indicates how much pressure is applied to the blood flow through your veins.
The levels of blood pressure can be changed according to your physical, emotional, and environmental factors around you. Blood pressure can fluctuate at any time. But there is a normal range that blood pressure can fall and rise with. If the blood pressure rises above the normal range, it is known as high blood pressure or hypertension.
Use CBD For High Blood Pressure
Many recent clinical studies are showing positive results for the use of CBD for controlling high blood pressure. Some of these studies are showing that when CBD is taken in high doses, a modest drop in blood pressure was observed. It is important to note that CBD doesn't directly reduce blood pressure. Instead, it alleviates some factors that cause high blood pressure, such as stress, anxiety, fatigue, and lack of sleep.
CBD is very effective in reducing your stress and anxiety. Many people are depending on CBD products to manage their anxiety and stress-related disorders. With reduced anxiety and stress levels, your blood pressure will be balanced and you won't experience any hypertension.
When you use CBD blood pressure medications, it will produce a calming effect which will help you to relax and calm down. CBD will act as a vasodilator, which causes the blood to flow more easily by dilating the blood vessels.
CBD has anti-inflammatory properties, which helps in reducing the inflammation that triggers high blood pressure. Sometimes high blood pressure also causes inflammation. The use of CBD products such as CBD tinctures, CBD creams, and CBD vapes is an excellent way to keep your body relaxed and avoid high blood pressure.