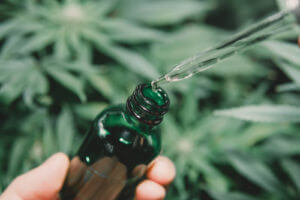 People have a lot of confusion when taking CBD oil like when to take it or how often they should consume it. There are no proper guidelines regarding the use of CBD. Hence, people will have to figure out their own dosage needs and schedule for taking CBD. However, this can be a daunting task for beginners. Therefore, we help you with a common confusion regarding the use of CBD through this article.
Different Forms Of CBD
Before using CBD, you have to be aware of the various forms that this compound is available in and their properties. One of the commonly available products is CBD oil that can be ingested or taken sublingually. Both of these consumption methods have their own benefits.
When CBD oil is ingested, it will have to be digested and metabolized by the body for releasing different compounds present in it into the bloodstream. But when you take this compound sublingually, different cannabinoids present in it including CBD will be absorbed into the bloodstream through the large number of capillaries present in the mouth. This can help to absorb higher quantities of CBD into the body and you will get fast results. When you ingest CBD the results will be slow but the effects can last for longer periods in comparison with sublingual consumption.
There is also a wide range of other edible products available for ingestion including pills, edibles, capsules, beverages, etc. For sublingual consumption, you can also use CBD tinctures and isolates.
CBD is also available in the form of cigarettes, vape products, and concentrates that can be used for inhalation. They can give fast and intense results. However, the results will last only for a short time in comparison with ingestion.
There are also CBD topicals that can be applied externally. Their effects will be mild when compared to products that can be taken internally.
How Often You Should Take CBD?
There are no proper rules or guidelines for you to follow when it comes to taking CBD. Many people use this compound on a daily basis to derive the benefits of CBD. But some people use it occasionally to treat different conditions like pain, nausea, inflammation, etc.
You can choose to take this compound daily or only when needed. It can be determined based on personal preferences. Taking this compound regularly can help to promote your overall health and prevent the risk of various health conditions. Also, if you want to get benefits from CBD on a long-term basis, it is better to take this compound regularly.