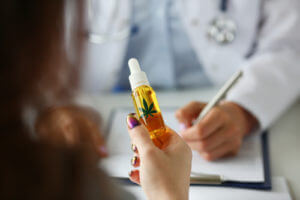 There is a wide variety of methods used for taking CBD. Some of these methods can provide you fast results whereas some others will act slowly. Therefore it is important for you to choose a method of consumption based on your needs.
A lot of people desire to get intense and immediate effects from their CBD products. If you are also one among them, then the best methods for taking CBD are vaping and dabbing. These methods are known for their fast and intense results. Hence, if you want to get immediate relief from your symptoms, then these methods are your best options.
Both vaping and dabbing involve producing CBD vapors for inhalation. However, both of these methods vary much in terms of products used. Understanding more about these methods will allow you to easily find the one that is suitable for you.
Vaping CBD
Vaping CBD is a comparatively easy process. You can get vape pens that come with pre-filled vape juice. This device will heat the CBD vape juice for producing vapors that can be inhaled by the users.
Vape pens are very small, so you can carry them conveniently. Also, it is considered to be one of the safest methods for taking CBD when compared to smoking, as it involves the inhalation of CBD vapors. Smoking CBD involves the inhalation of smoke created from CBD cigarettes which are made from solid substances. The smoke created by the burning of such materials can be carcinogenic, hence, it can even lead to lung cancer. This problem can be avoided if you choose to vape CBD.
Dabbing CBD
This is another effective and efficient method used for taking CBD. Here, you will be using a dab rig for producing CBD vapors. Additionally, CBD concentrates like wax, resins, budder, shatter, etc. will be used for producing vapors instead of vape juice.
The CBD concentrates will have higher concentrations of CBD when compared to vape juice. Hence, the results provided by dabbing can be slightly better than vaping CBD.
However, dab rigs can be difficult to carry around, so it can be a cumbersome way of consumption if you have to move a lot.
Both dabbing and vaping CBD has their own pros and cons. Therefore, you have to consider them to find the best method for you.