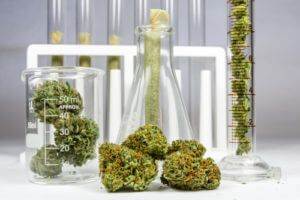 Cannabidiol is derivable from both cannabis and industrial hemp. Both cannabis-based CBD and hemp-derived CBD have pros and cons. So you may be wondering whether to buy cannabis oil products or hemp-based items. There are several factors that may help to decide on one of the two options. Keep reading this hemp CBD vs cannabis CBD comparison post to know which those potential factors are.
Legality
Industrial hemp and every product derived from it are legally allowed in all American states because the plant is low in THC. So, any hemp derivative will not be psychoactive. Conversely, cannabis is high in tetrahydrocannabinol, and the same applies to the products made from the plant. Therefore, not all American states legally allow selling medical cannabis. Even the states that allow it necessitates that you possess a medical marijuana card. You will have to show the card to even enter a government-approved medical marijuana dispensary. However, this is not the case with hemp CBD.
The Amount Of Plant Needed For Production
Hemp is rather low in phytocannabinoid content. Therefore, it takes considerable hemp biomass to produce a rather small quantity of cannabidiol. This increases the possibility of the product being contaminated since hemp can draw toxic substances out of the soil. Conversely, cannabis is high in major phytocannabinoids. Therefore, manufacturers only need a relatively lesser quantity of the plant to produce CBD products than industrial hemp.
The Effects
Hemp-based CBD products can have cannabidiol, or all the phytocannabinoids, flavonoids, terpenes, and many other added ingredients. Depending on what it contains, these items can be classified as 'crystalline powder', 'broad-spectrum', and 'full-spectrum'.
On the other hand, more cannabis-based products contain the whole range of the aforementioned substances than the full-spectrum hemp derivatives. Therefore, many of these cannabis derivatives can have the entourage effect, more side effects, and more therapeutic properties than the others. This is not the case with all CBD products.
Regulation
In the event you are seeking it to treat a health condition, you must purchase a quality pharmaceutical-grade cannabidiol product. Unfortunately, the FDA does not stringently regulate the hemp CBD market, so many adulterated or contaminated products appear in the market.
Conversely, it strictly regulates the cannabis derivatives market, so the quality of these products is more likely to be good. Even so, this is not to say you cannot find better quality hemp CBD items.